REBECCA GEORGIA, NATUROPATHIC DOCTOR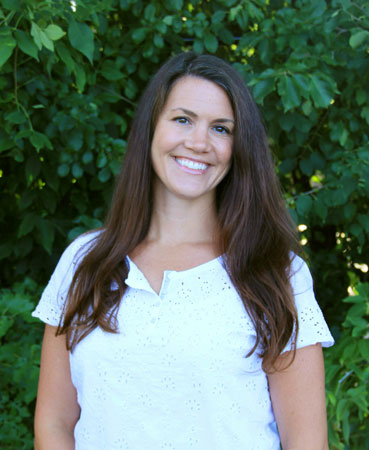 Meet Dr. Rebecca Georgia! Dr. Georgia is a licensed Naturopathic Doctor. She graduated summa cum laude from the College of Naturopathic Medicine at the University of Bridgeport and received a Bachelor of Science degree in Human Biology from UW- Green Bay. Her additional certifications include training in Craniosacral Therapy and FirstLine Therapy.
As a Naturopathic Doctor, Dr. Georgia utilizes a variety of research-based complementary and alternative modalities such as nutritional supplements, vitamins, herbs, functional laboratory testing, homeopathy, and diet and lifestyle changes to find underlying causes of disease. Patients are actively listened to, treated as individuals and treatment is tailored to their specific needs.
Dr. Georgia was diagnosed with rheumatoid arthritis as a teenager. She was on multiple medications with many side effects and felt hopeless, lost, and confused. This inspired her to take her health into her own hands. She began to study and ask questions about the underlying causes of her disease. Shortly after starting Naturopathic Medical School and receiving Naturopathic treatment, her joint pain went away and she was weaned off of her medications. Presently, Dr. Georgia is not on any medications and does not experience any symptoms of rheumatoid arthritis. She truly believes in the natural approach to health and wellness and wants to help others take control of their health too. Her goals are to reverse chronic diseases and to encourage, educate and to inspire patients to become healthy.
Particular areas of interest for Dr. Georgia are women's health, autoimmune and inflammatory conditions, gastrointestinal disorders, food allergies and sensitivities. She also welcomes other conditions and concerns.
In her spare time, Dr. Georgia enjoys spending time with her husband and 2 children. Last year they did their first family trip to Disney World. It was amazing. Ironically she  really enjoyed the vacation planning as much as the vacation. Other interests are camping, spending weekends at her parents lake house,  exercising, cooking healthy, allergy friendly meals and watching sporting events.  She even coached her son's basketball team last year!
OUR MISSION

As trained professionals in the field of Natural Medicine, our mission is to provide affordable, research-based healthcare for the entire family.
OUR GOAL
Our goal is to provide a safe, caring and compassionate environment in which patient concerns are actively listened to and healthy lifestyle choices are encouraged. We will make every effort to find the underlying cause of disease and treat each person as a whole. We will strive to empower people towards holistic wellness in mind body, and spirit.
'May You Be In Good Health, Even As Your Soul Prospers'
III John: 2
FOLLOW US ON SOCIAL MEDIA