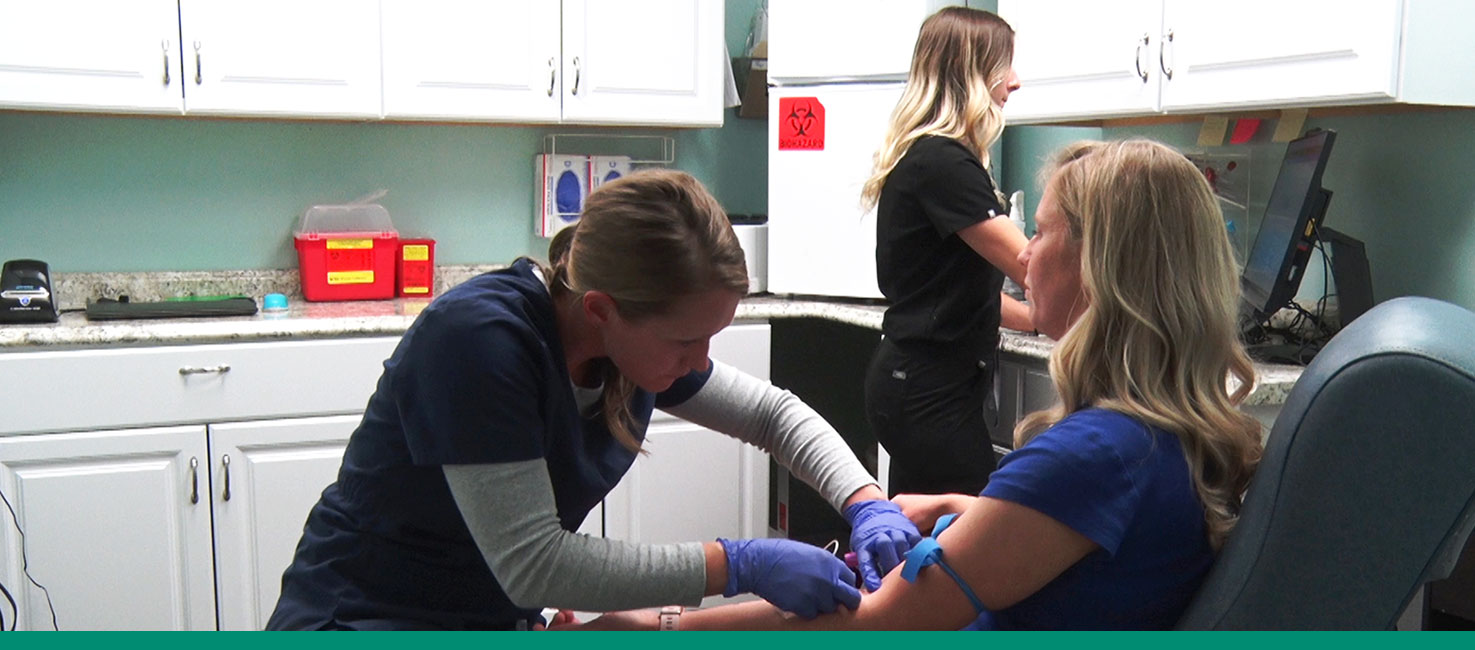 Here at the Family Clinic, we are excited to fulfill our mission of providing affordable, high-quality healthcare to people of all ages! One of the ways we do this is by offering convenient, low-cost Blood Draw Services.
Now you don't have to make a doctor appointment to get labs. Choose your own blood work or have one of our doctors help you decide.
Click below to see the list of great labs, including:
•  CBC for $9
•  Comprehensive Metabolic panel for $12
•  Thyroid Panel (including Free t3, Free t4, and TSH) for $25
Lab Price List (Updated 10.26.23) >
OUR MISSION

As trained professionals in the field of Natural Medicine, our mission is to provide affordable, research-based healthcare for the entire family.
OUR GOAL
Our goal is to provide a safe, caring and compassionate environment in which patient concerns are actively listened to and healthy lifestyle choices are encouraged. We will make every effort to find the underlying cause of disease and treat each person as a whole. We will strive to empower people towards holistic wellness in mind body, and spirit.
'May You Be In Good Health, Even As Your Soul Prospers'
III John: 2
FOLLOW US ON SOCIAL MEDIA