MICHELLE KLOCK, CLINIC MANAGER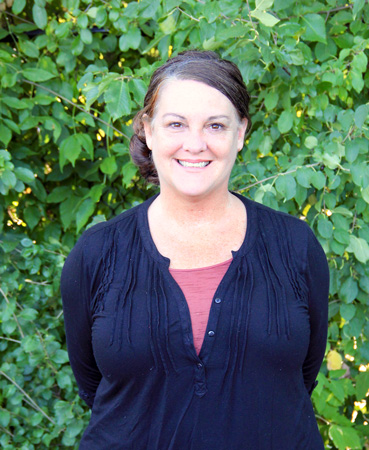 Meet Michelle Klock! She has been the Clinic Manager with Family Clinic since 2012.  She is a people person and feels blessed to be able to work with such a great staff and wonderful patients. Michelle strives to connect with and truly hear and help those around her whenever she can. 
When not in the Clinic she enjoys spending time with her husband, their 3 grown children and their families. Particularly her 4 grandchildren! She feels very fortunate that they all live in Madison and are able to visit often. Other personal interests include teaching Sunday school to kids 4th-6th grade, professional photography, flower gardening, camping and travel, and making YouTube videos with her husband! 
Michelle is a Madison native and has lived here most of her life. Although, her dream would be to travel the US in their RV full time and bring the grandkids along for long stretches visiting every state capital and every national park.
OUR MISSION

As trained professionals in the field of Natural Medicine, our mission is to provide affordable, research-based healthcare for the entire family.
OUR GOAL
Our goal is to provide a safe, caring and compassionate environment in which patient concerns are actively listened to and healthy lifestyle choices are encouraged. We will make every effort to find the underlying cause of disease and treat each person as a whole. We will strive to empower people towards holistic wellness in mind body, and spirit.
'May You Be In Good Health, Even As Your Soul Prospers'
III John: 2
FOLLOW US ON SOCIAL MEDIA