AARON J. HENKEL, NATUROPATHIC DOCTOR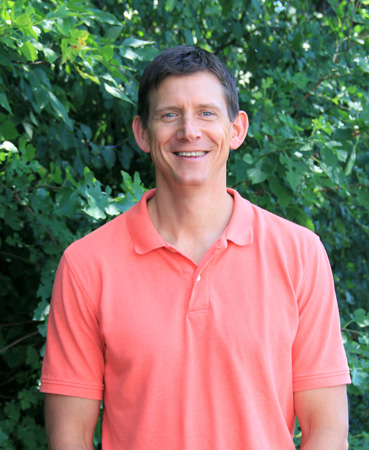 Aaron Henkel, ND, is a licensed Naturopathic Doctor and is board certified by the North American Board of Naturopathic Examiners (NABNE), the only naturopathic board recognized by the Department of Education. He is a graduate of the highly esteemed Bastyr University in Seattle, Washington. Additionally, Dr. Henkel, preceptored with various specialists in the fields of cancer, physical and sports medicine, and IV therapy. His previous 12 years as a health-food store owner has greatly contributed to his wealth of knowledge in natural healing and fueled his passion for learning. He remains current with the latest research on vitamins, herbs, and nutritional products, with emphasis on herb/drug interactions and contraindications.
As founder of the Family Clinic of Natural Medicine, Dr. Henkel provides comprehensive natural healthcare for the entire family, using herbal remedies, nutritional supplements, homeopathy, physical medicine, and diet/lifestyle counseling, to address the underlying causes of most health complaints. His passion is to equip patients with the tools they need to take charge of their own health and make changes that will affect the rest of their lives, whether physically, emotionally, or spiritually.
Dr. Henkel sees patients with a variety of health concerns including: chronic fatigue, food and environmental allergies, recurrent infections, asthma, eczema, urinary tract infections, Lyme's disease, ADD/ADHD, cancer, autoimmune conditions, menstrual disorders, menopause, adrenal fatigue, thyroid disorders, osteoporosis, irritable bowel diseases, anxiety, depression, headaches, wellness assessments, and many others. As a father of seven, he has a special interest in pediatrics, enjoying seeing children start out their lives as healthy as possible.
In his leisure time, Dr. Henkel enjoys the outdoors with his wife and children, as well as playing piano and a multitude of sports. He received his undergraduate degree from Maranatha Baptist University, and is passionate about studying theology and teaching a proper biblical approach to health.
OUR MISSION

As trained professionals in the field of Natural Medicine, our mission is to provide affordable, research-based healthcare for the entire family.
OUR GOAL
Our goal is to provide a safe, caring and compassionate environment in which patient concerns are actively listened to and healthy lifestyle choices are encouraged. We will make every effort to find the underlying cause of disease and treat each person as a whole. We will strive to empower people towards holistic wellness in mind body, and spirit.
'May You Be In Good Health, Even As Your Soul Prospers'
III John: 2
FOLLOW US ON SOCIAL MEDIA