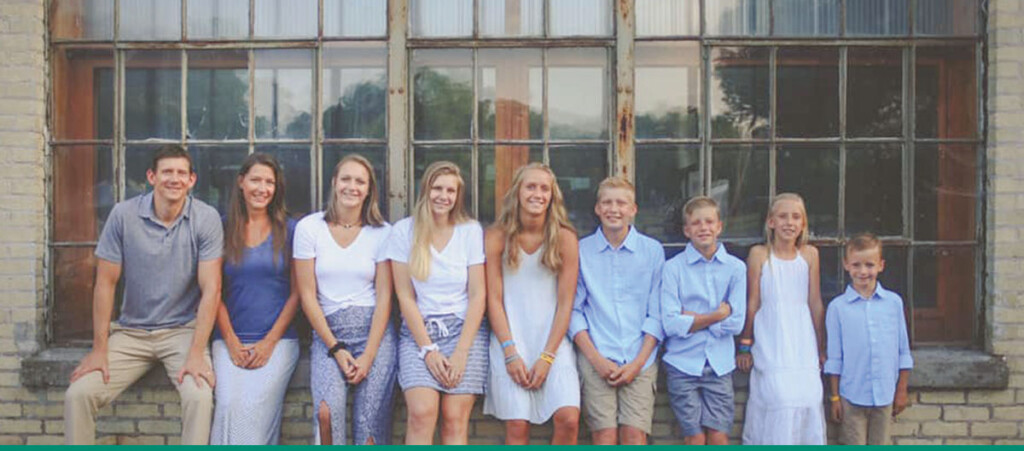 A  MESSAGE FROM DR. AARON HENKEL
We started the clinic June 1, 2009. At the time it was on Broadway Ave in Monona and included just myself, my wife DeAnna and our trusty office manager Becca Hanus (who still works for us 10 years later as our medical assistant). 10 years later, we have built up the clinic to 15 staff, including 4 doctors, and are enjoying our new location at 3205 East Washington Ave (we moved about 4 years ago).
My original interest started after I experienced the fundamentally different type of health care that natural medicine offers. At the age of 18, my 6 foot 4 inch body had dropped to a bed- ridden 112 pounds due to a disease called Ulcerative Colitis. All that conventional medicine had to offer me was more medication, but after trying for years, it still wasn't working. After a local naturopathic doctor helped me back to health, I was determined that I wanted to help people the same way and set out for medical school. Most of our doctors have similar stories.
One of my passions in starting the Family Clinic was to create an environment that gives as much individual freedom to both our doctors and patients as possible. We believe that the body was created with the ability to heal itself and our goal is to provide information and resources to help facilitate our patients to take the personal responsibility needed to make this a reality.
Everything we do, whether it is adding inexpensive blood work and IV therapy, or even the recent additions of Dr. Coleman who focuses on Lyme's disease and chronic infections, or Dr. Cotter who is doing knee injections of hyaluronic acid, is centered around our mission of providing affordable, science-based medicine for everyone! Conventional medicine and naturopathic medicine have so much to offer – we take the best of both worlds!
Have you been in to see us yet? We would love to help you!
OUR MISSION

As trained professionals in the field of Natural Medicine, our mission is to provide affordable, research-based healthcare for the entire family.
OUR GOAL
Our goal is to provide a safe, caring and compassionate environment in which patient concerns are actively listened to and healthy lifestyle choices are encouraged. We will make every effort to find the underlying cause of disease and treat each person as a whole. We will strive to empower people towards holistic wellness in mind body, and spirit.
'May You Be In Good Health, Even As Your Soul Prospers'
III John: 2
FOLLOW US ON SOCIAL MEDIA