NATUROPATHIC MEDICINE – FREQUENTLY ASKED QUESTIONS
WHY DO PATIENTS SEEK NATUROPATHIC MEDICINE?
Patients see us for many reasons. Generally they have a health problem which has not been resolved and/or they are seeking a different more natural approach to their health issues.
IS NATUROPATHIC MEDICINE SAFE?
Yes, we start with the least invasive therapies first such as diet and nutrient supplementation. Care is taken to avoid interaction with other natural substances or with pharmaceuticals. Naturopathic doctors have extensive training in the safe use of botanicals and supplements.
IS NATUROPATHIC MEDICINE SCIENTIFIC?
Yes, the naturopathic therapies we recommend are typically based on human research or clinical experience/trials.
CAN MY NATUROPATHIC DOCTOR AND MY MEDICAL DOCTOR WORK TOGETHER FOR MY TREATMENT?
Yes, we feel a patient's interest is best served when there is a free exchange of ideas and knowledge between health care providers. Each profession brings specific insight and co-treatment can be more effective. Communication between all parties is the key to integrated care.
IS NATUROPATHIC MEDICINE COVERED BY INSURANCE?
Since Wisconsin does not currently license Naturopathic Doctors, insurance does not typically cover our services. With that said, we have had some patients submit their bills to their insurance company and have gotten some coverage. Also, some of our specialty labs may be covered by various insurance companies. In addition, many of our patients pay through their flex plans or health savings accounts (HSA's).
IS NATUROPATHIC MEDICINE COVERED BY INSURANCE?
IV therapy at our clinic is administered under the authority of our medical doctor, who is licensed in the state of Wisconsin to do IV therapy.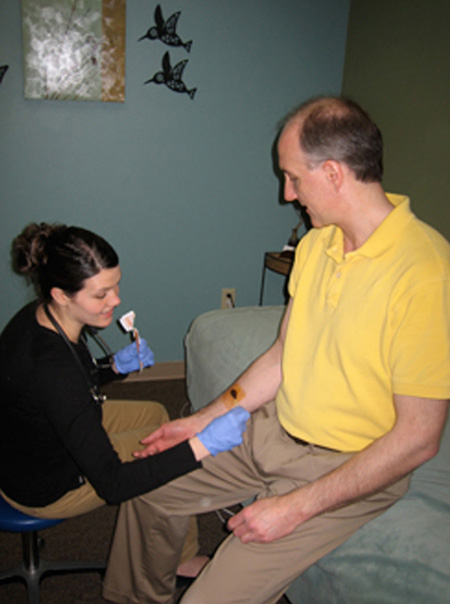 At the Family Clinic, our knowledgeable doctors will answer all of
your health questions.  They are here to help!
OUR MISSION

As trained professionals in the field of Natural Medicine, our mission is to provide affordable, research-based healthcare for the entire family.
OUR GOAL
Our goal is to provide a safe, caring and compassionate environment in which patient concerns are actively listened to and healthy lifestyle choices are encouraged. We will make every effort to find the underlying cause of disease and treat each person as a whole. We will strive to empower people towards holistic wellness in mind body, and spirit.
'May You Be In Good Health, Even As Your Soul Prospers'
III John: 2
FOLLOW US ON SOCIAL MEDIA